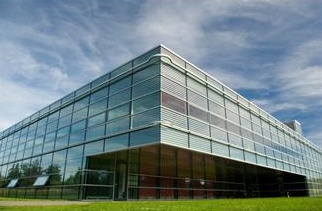 Are your personnel safe?
Are your facilities secure?
Are your Security procedures current and effective?
Do you have up-to-date Emergency Response Protocols?
Are your procedures properly documented?
Our security and risk assessment will evaluate your equipment and protocols, verify effectiveness and if required, provide recommendations that may significantly improve your site security.
In today's litigation based society, it is critical that managers are able to recognize the potential for workplace violence and proactively evaluate business and personal security risk considerations. You also need to be empowered to respond quickly and effectively thus avoiding, reducing and/or mitigating the risk. Risk and/or litigation reduction may be achieved through effective policies, proven procedures and well trained personnel.  Awareness may effectively contribute to establishing and maintaining safe workplaces and secure personal environments; it may be a significant force multiplier in protecting you, your staff and clients.
Response (Action), to a critical incident, must be the result of training, practice and the empowerment to act. Reaction time(s) and response(s) must be swift! Planning and identifying vulnerabilities may minimize your exposure to crisis situations and provide you with security & risk management tools.
Our service offering includes:
Security & risk related training for personnel
Security & risk related presentations for existing and/or potential clients
Security & risk assessment(s)
Background check(s) and investigations
Security & risk policy/procedure update(s) and recommendation(s)
Covert surveillance
Discreet investigation(s) (NOTE: Contract government investigator)
High risk employment termination services
Description of Security & Risk Management Service(s) Evaluation
We will generate a security and risk assessment (Multiple three ring binders and photos) documenting your current security related efforts, recommend equipment (installation and/or upgrades), training and protocols. Each security & risk evaluation is customized and may include but is not limited to:
Security & risk related data (Protecting Personal Identifiable Infomation)
Security & risk assessment purpose
Three (3) layers of security & risk information
Employee vulnerability safety survey
Workplace Violence safety, security & risk reduction efforts
Avoiding/De-escalating confrontation(s) protocol(s)
Access to and destruction of confidential documents (Personal Identifiable Infomation)
HR security & risk considerations (High risk employment termination, background checks, securing Personal Identifiable Infomation)
Emergency Response Protocol(s) for personnel (ERP) to include "active shooter" survivial
Sub-contractor services background checks
IT security & risk assessment, Firewalls, WEB site review, SCADA circuits
Site specific (security related) observations
Perimeter security observations
Parking lot security (To include "panic alarms" and escort options)
"Panic" alarms (To include parking lot(s) or "commons areas")
Exterior/Interior lighting, Cover/Concealment security & risk assessment
Roof access/HVAC security & risk assessment
Reception/Business areas (5X5 Rule) security & risk assessment
Rest rooms (Signage, lighting and "sharps containers") security & risk assessment
Signage  (Advisory and/or deterrent)
Graffiti/Tagging (Organized Crime – Gang indicators)
Initial and/or existing electronic security recommendations, to include video monitoring/recording
Key/Proximity card policies and security protocol
Fuel/Flammable(s)/Chemical storage security & risk assessment
Preventing accidental/intentional contamination incidents
Catastrophic incidents/events risk evaluation & protocols
Bomb threat security & risk assessment protocols, IED's and "Blast" evacuation charts, protective window treatments
Satellite images and building configuration documents
Incorporate mandated assessment templates required by government or other agencies

Contact us for a no-obligation review of services that may ensure the safety/security of your organization and document your due diligence safety & security efforts to minimize risk & legal exposure.